Events and Courses available at the Farm.
In the past we have taken part in Open Farm Sunday in partnership with the RBST to allow visitors to see the farm and our Rare breeds. Farm tours are available by appointment.
The Peg Loom, felted back fleece and tapestry weaving courses are held at the farm  and also available on-line which means students from around the world can take part.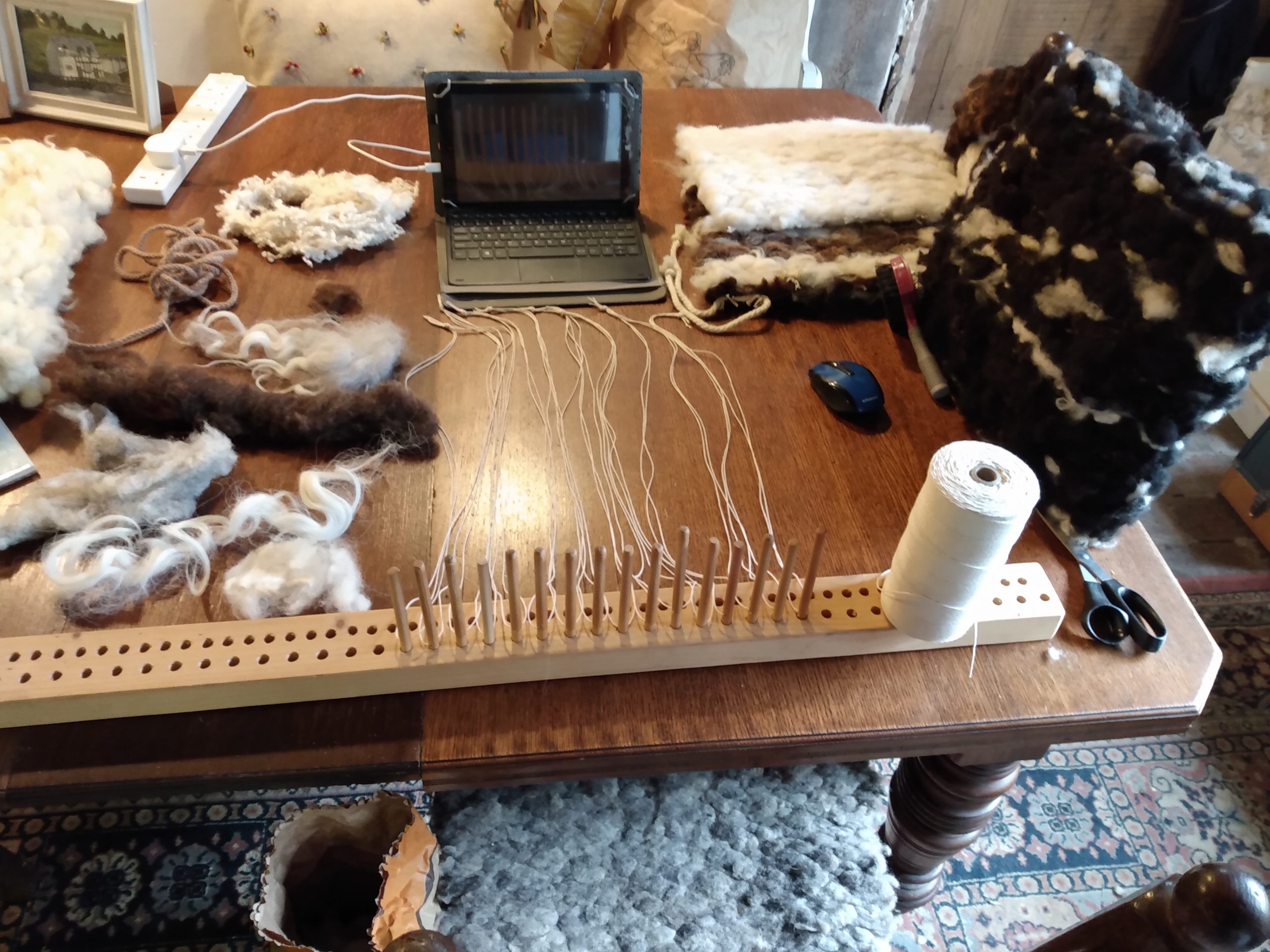 Peg Loom Course
The online Peg Loom course is 3 x 30 minute sessions. On the first session the following times are arranged for sessions 2 & 3.
Times can be arranged to suit you if the current courses are not convenient.
The course covers, types of fleece, preparing fleece, items that can be made, warping the loom, weaving and finishing off your item.