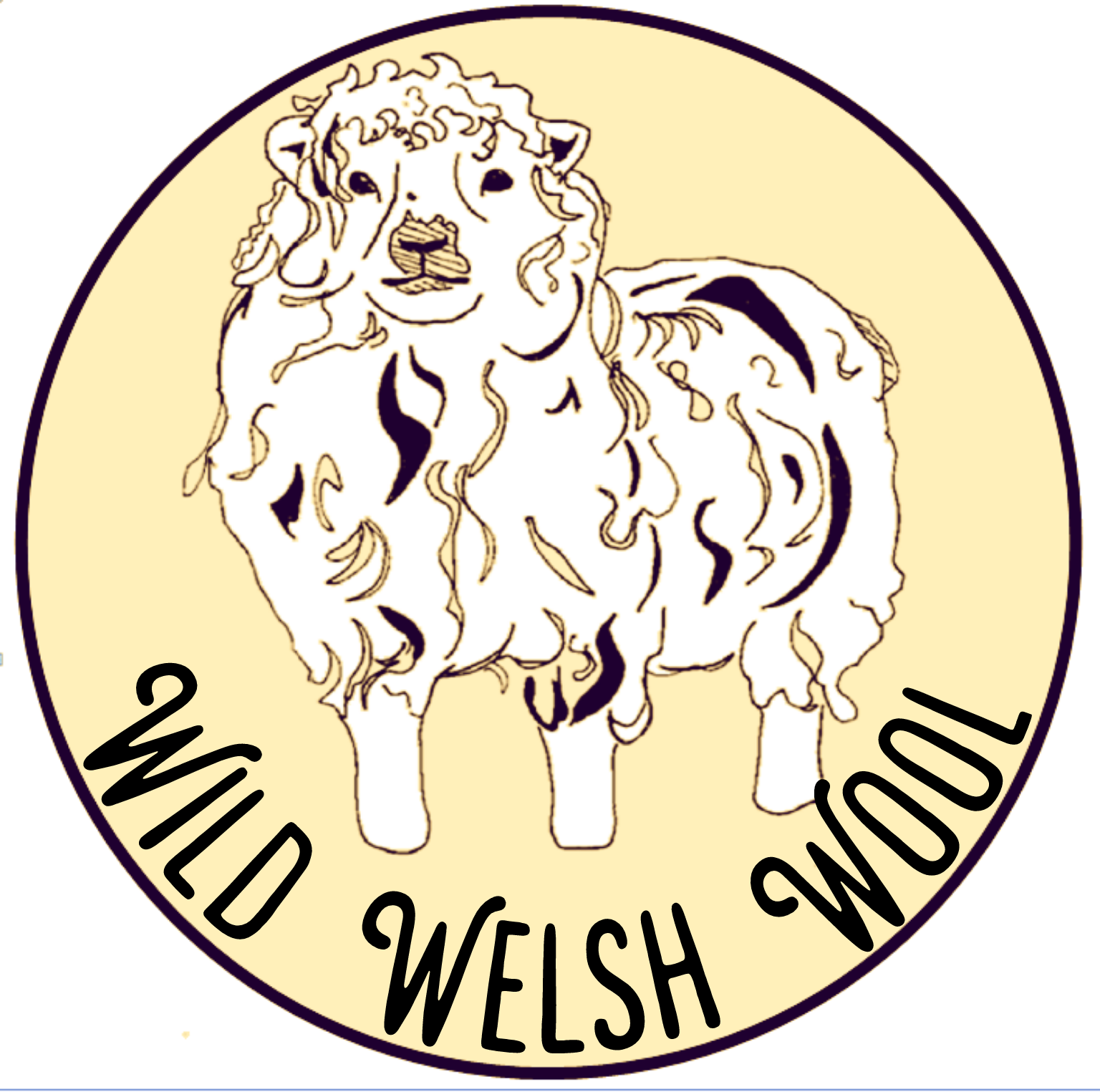 Wild Welsh Wool was started in 2017 after a move to the beautiful Welshpool area in 2015 and having a bit of grazing we decided to keep some sheep. Being a member of the Rare Breed Survival Trust we decided to support rare breed sheep and am now keeping Hill Radnor Manx Loaghtan and Grey Face Dartmoor. There is also a Black Welsh Mountain, Lincoln Longwool ram, black Blue face Leicesters and a Boreray cross ewe who has an amazing fleece. The sheep are mostly very friendly and have lovely relaxed lives living on our hills having lambs and growing beautiful fleeces.
My work and the sheep reflect the business name being primitive, wild and rustic.
The fleeces are used in their natural colours and are from our own flock and some from local farmers to get the range needed in different colours and textures.
The peg loom is the main part of my small business, though I also spin and tapestry weave. We also make peg looms and can supply warp thread and fleece as a starter kit to collect from the farm or posted out to you.
Every item is totally hand made by myself from washing the fleeces in spring water (using no chemicals) to the weaving and finishing. All items can be made to order in sizes and colours/breeds to suit individual requirements and made from customers own fleeces.
I also run courses for peg loom weaving and tapestry weaving at the farm when restrictions allow and online via zoom.

We have our own sheepskins for sale which are Organically tanned in Somerset making them safe for babies and children.
Shearing our sheep is just the first stage of a long process in order to produce the finished products on this website.
Once we have the fleece this is given an intial inspection and any obvious grass seeds, hay, straw and brambles are removed before the next stage.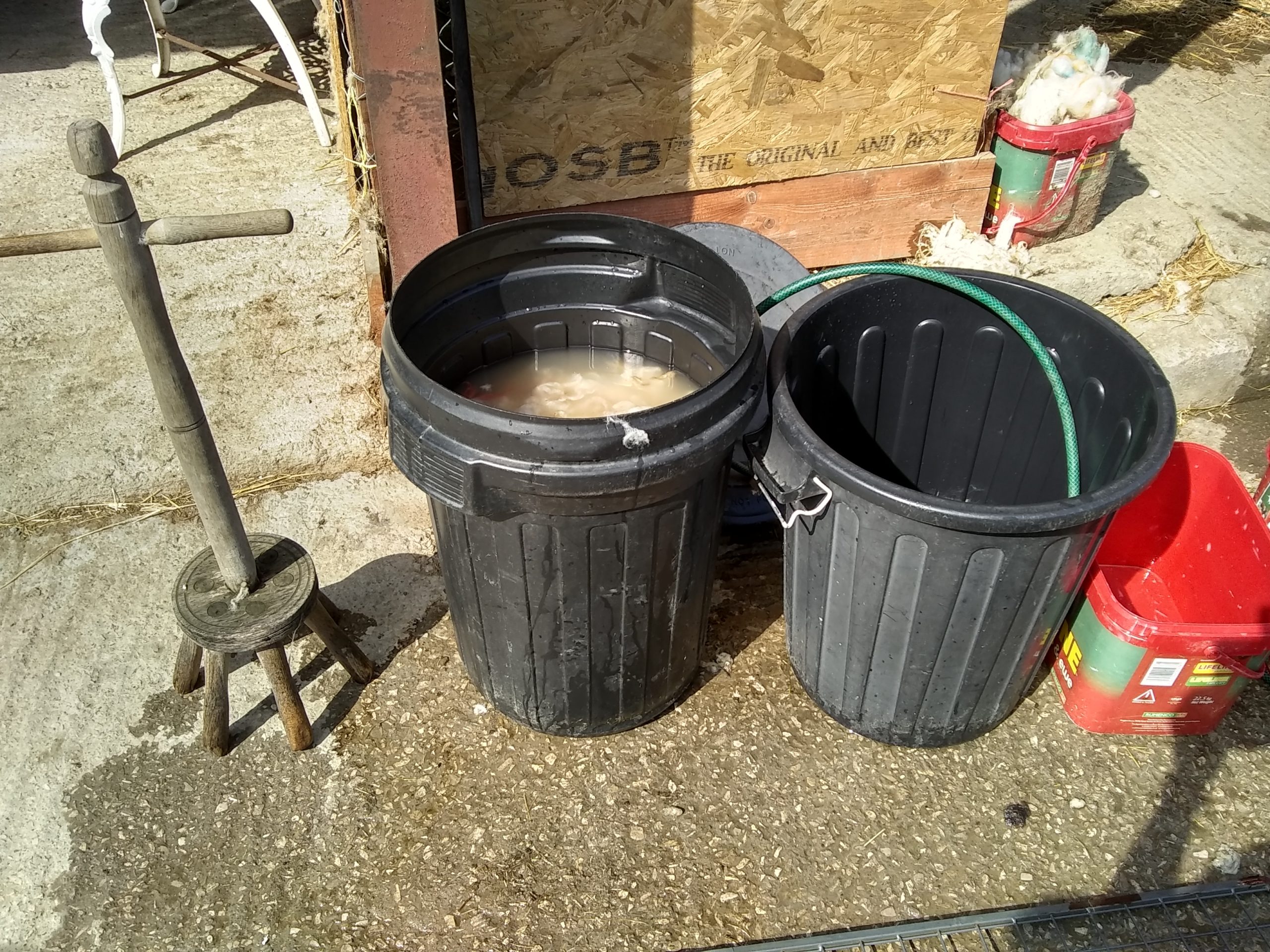 Washing
The fleeces are then soaked in our spring water for at least 24 hours.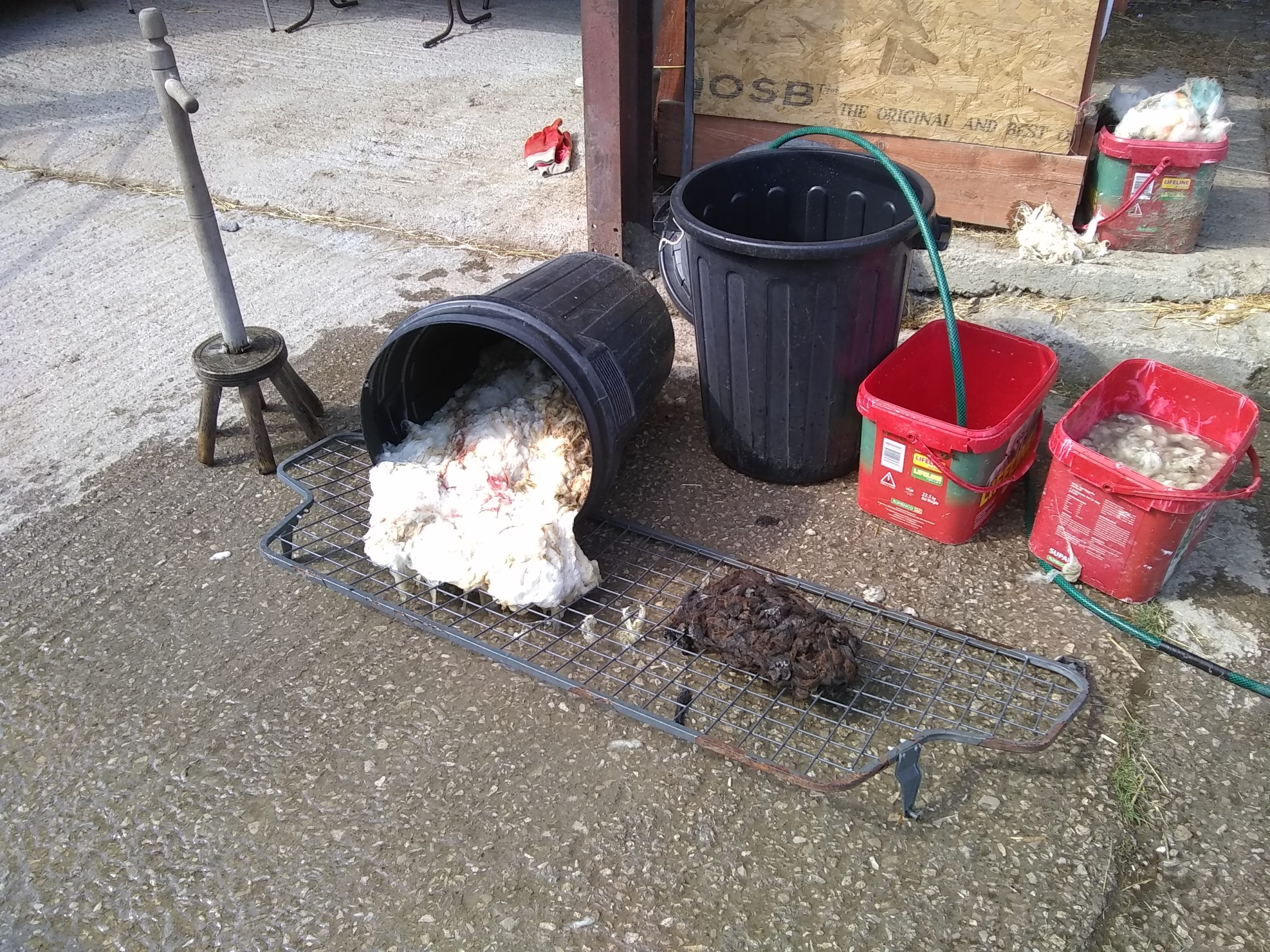 Between rinses the bins are emptied to remove the dirty water. The washing dolly you can see to the left of the photo is the ideal tool for very gently agitating the wool without felting it.
When the fleece is cleaner the hot washes start which removes a lot more dirt. The fleece is split into 2 or 3 sections and left to soak in very hot water with wool wash liquid for an hour or two. Then lots of rinses, being careful not to agitate or shock the fleece by going from hot to cold water suddenly.
Once the washing is complete the fleece is then left to dry on drying racks which is fairly quick in the summer months but obviously takes a lot longer during the winter. 
The fleece once dry it is stored in paper bags until I am ready to use it.