All the items listed below are examples of those we can currently supply. As these are all natural products colours and sizes vary so please contact us to discuss your requirements and what we currently have available. Some of the current stock will be added to the farm shop page as it becomes available.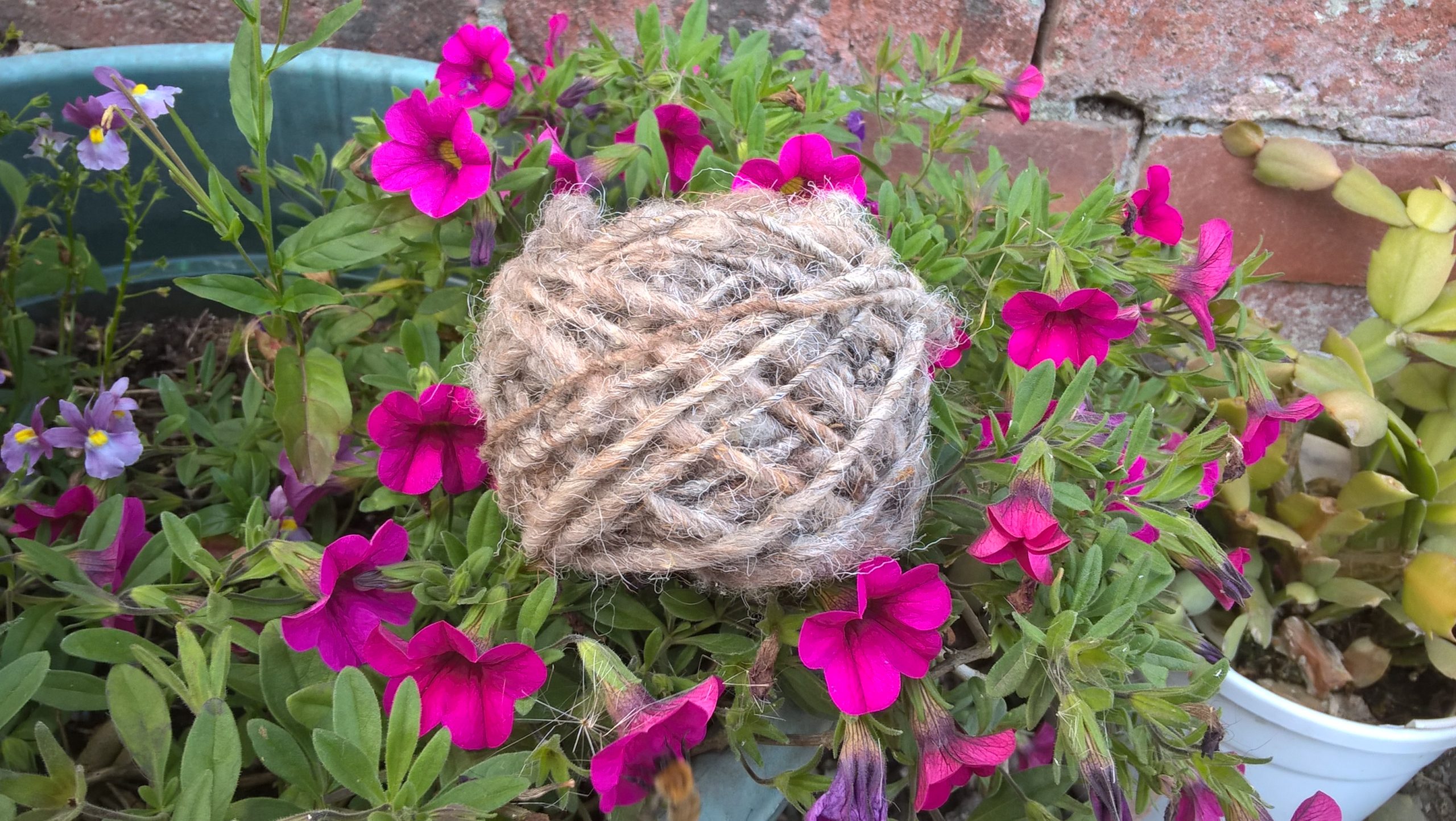 Hand Spun Wool
Washed Hand spun and plied. The style of this wool is wild and rustic making it suitable for those special items that you want to be totally unique.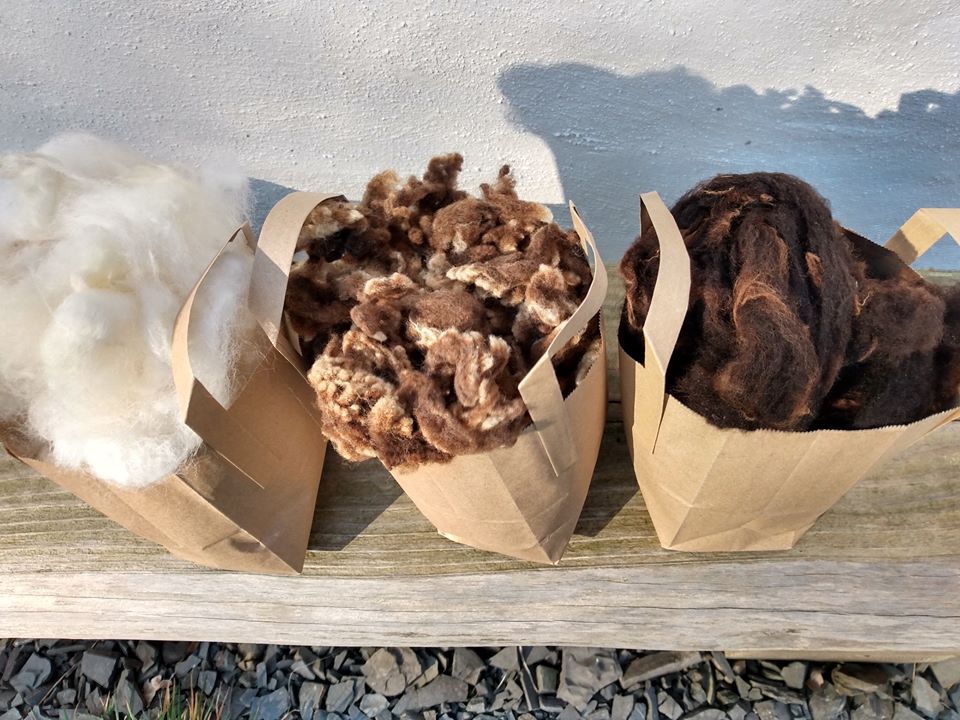 Washed Wool
We can offer small amounts of washed wool suitable for crafting, needle or wet felting.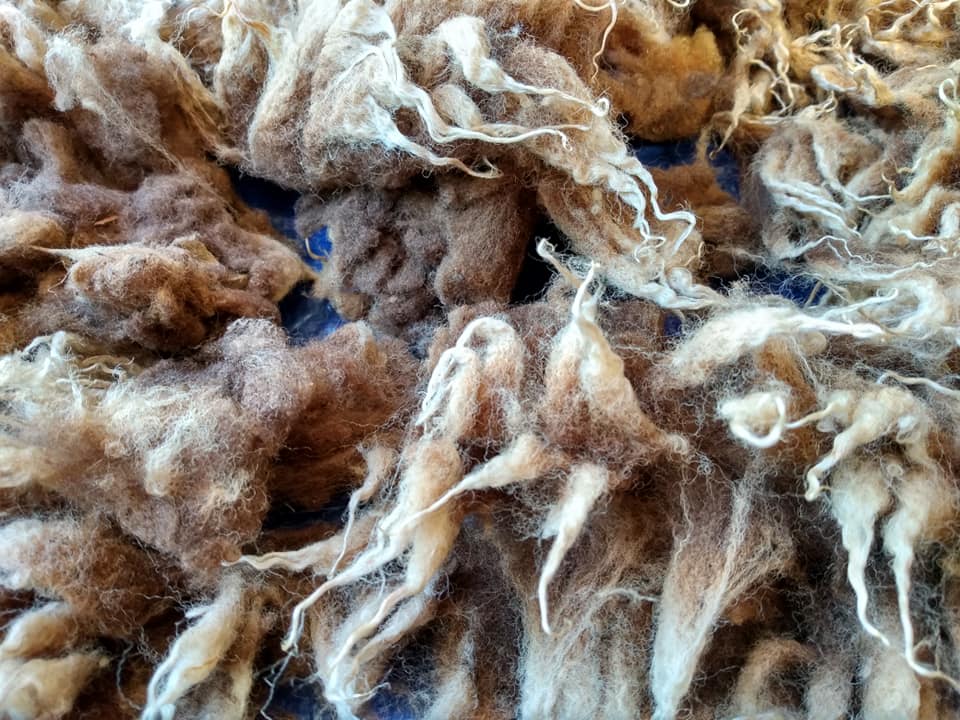 Fleeces for sale
We have a variety of fleeces for sale from our own sheep and local farmers sheep. See the shop for current availability. Fleeces are for sale washed or unwashed. Posted or collection from the farm.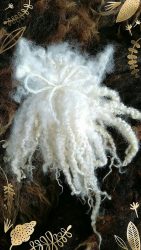 Fleece Locks (Cream/White)
Blue Face Leicester locks, 10 grams, hand washed with no chemicals or bleaches.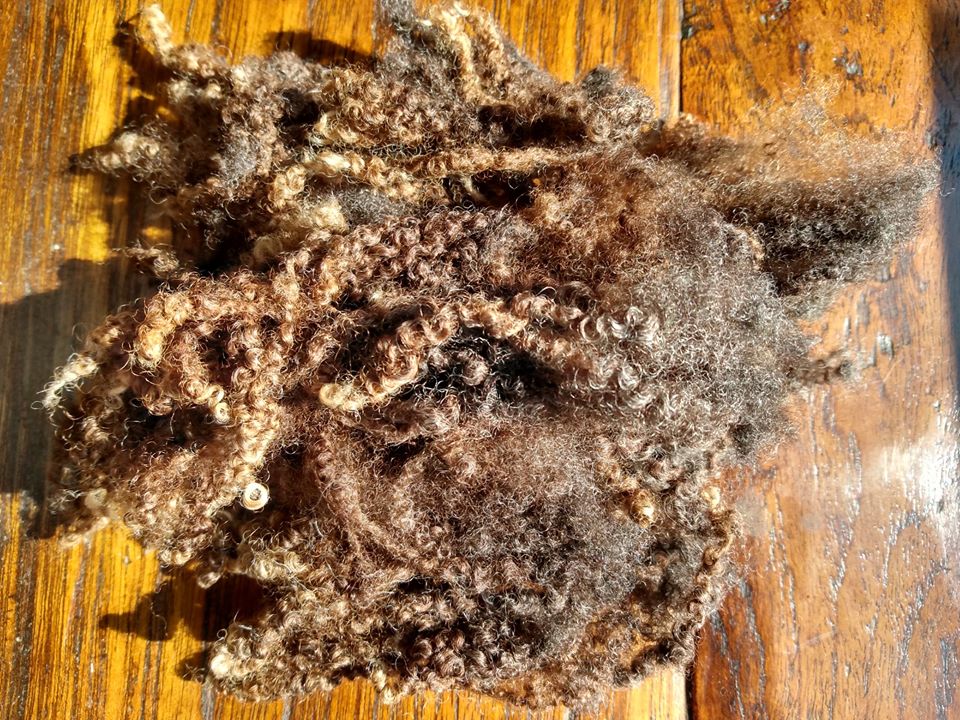 Fleece Locks (Brown)
Beautiful brown curls, 10 grams ideal for needle felting or adding to a special knitted garment.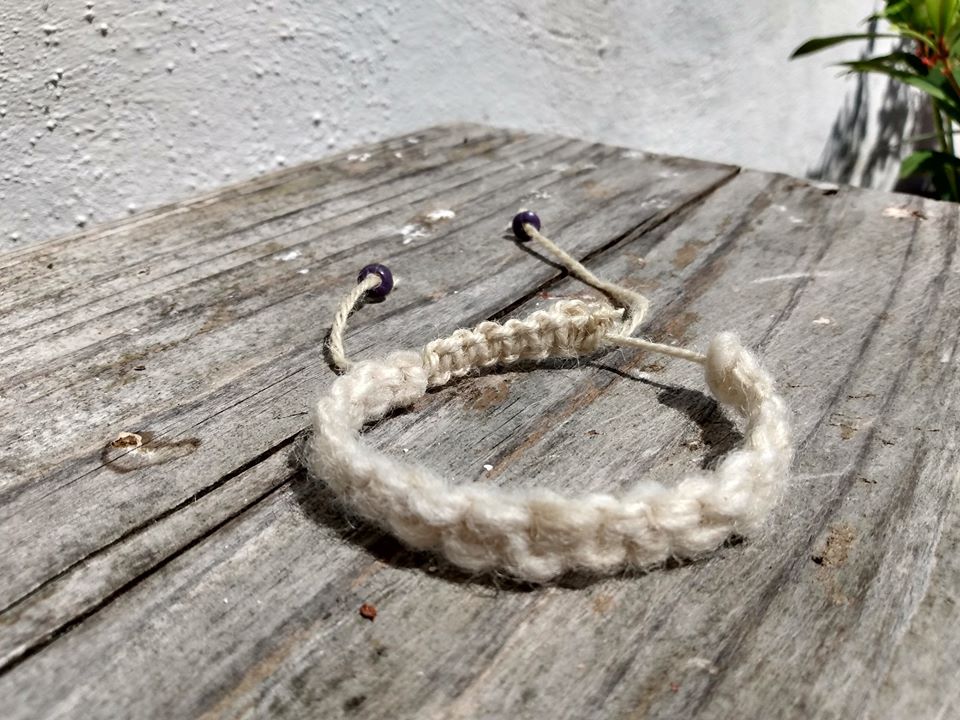 Wool Braclets
Handmade wool bracelet on a hemp cord.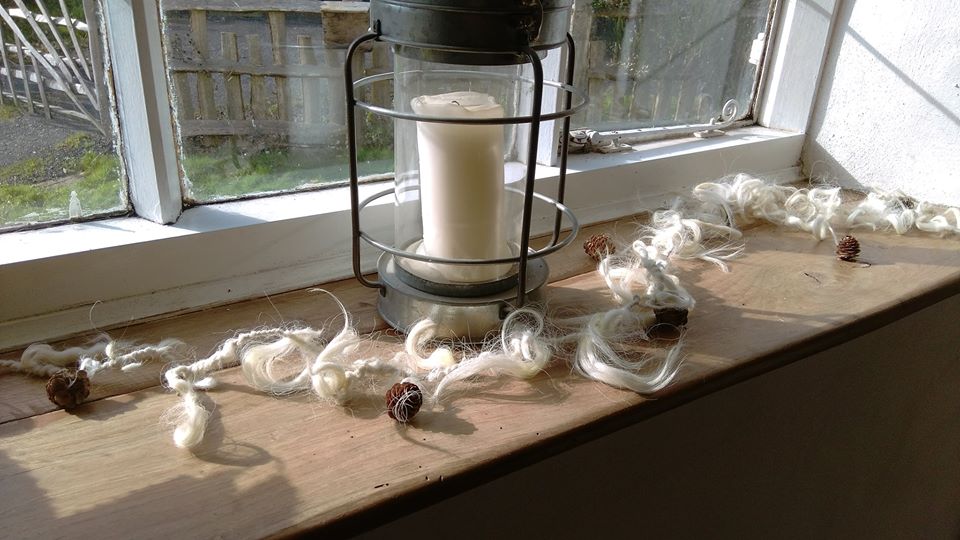 Wool Garlands
These garlands are hand spun from our sheep fleeces and contains mini pine cones. Each one is slightly different making them all unique and great for an eco friendly, sustainable Christmas decoration, though most purchasers keep them up all year round.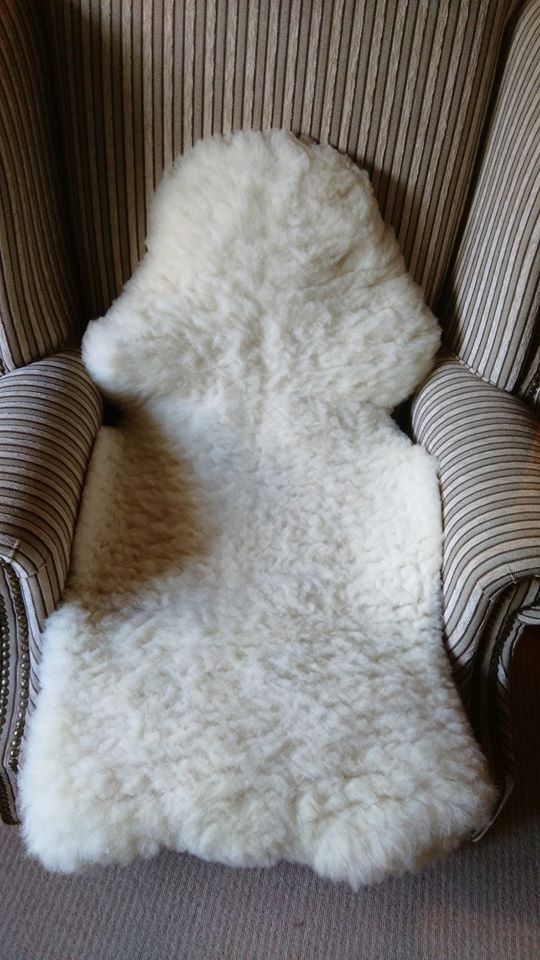 The beautiful sheepskins are from our own flock and tanned in Somerset at England's only organic tannery. No chemicals have been used to tan this skin making it suitable for those sensitive to chemicals and kind to the environment through the tanning process. Some are left natural and some are fluffed up. See the current stock available in the Farm shop.